Life often seems to move fast. First, you blink, and you wonder where the time has gone. Then, you reflect, and it feels like you haven't taken enough time to appreciate the little things in life. The definition of gratitude, according to Merriam-Webster, is the state of being grateful: THANKFULNESS.
A common misconception of gratitude is that people only practice it during good times, like getting a promotion or a new car. But everyone should practice gratitude daily; it has proven effects of increasing happiness and can help lessen depression (NAMI, The Impact of Gratitude on Mental Health).
In fact, it's easy to practice gratitude; just a few simple strategies can change your outlook on life. And, if you can learn to show appreciation in good and bad times, you will be grateful throughout all aspects of your life.
Write it Down

Grab a notebook or piece of paper, even a napkin will do, and write three things you are grateful for each day. Try not to overthink this. It can be as specific or broad as you'd like, from family and friends to the delicious pancakes you had for breakfast to your favorite sweater.
When writing down what you are grateful for, remember there is no wrong answer, and it should be personal. Writing things down will help you connect with what you are thankful for. Then, be sure to take a minute and reflect on it. For example, your loved one is in assisted living, and they're happy because they don't feel as lonely anymore.
Say Thank You At Least Once a Day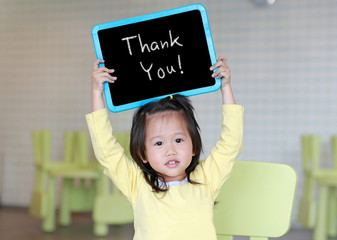 Many of us say thank you quite a bit in our everyday lives. Such as when someone holds the door for you, you've finished ordering at a drive-thru, or you give "the wave" to someone in traffic who lets you through. But have you ever taken the time to really think about what that thank you means? Why are you saying thank you?
Understanding the why not only helps you know what the thank you is for but also helps the other person feel good about what they did for you. For example, a friend calls you without knowing you are struggling with something. You say, "I have been feeling lonely lately, and your call just made my day. I appreciate you and thank you". You can make someone else's day while bringing gratitude into your life. Thank you is a beautiful way to elevate your spirit and someone else's.
Reminder Signs

Visual representations of what you want to accomplish will help you succeed when practicing gratitude. It can be little like a coffee mug that says, "Filled with Gratitude" or a sign in your office or bedroom reminding you to "Be Grateful." Or maybe it's a post-it on your mirror that says, "Be Thankful Today."
These "visual cues" can help you to remember to practice gratitude. Because we all know when we are busy, it's easy to forget. So, when you read the phrase or see the sign, take time to stop and focus on how it pertains to the specific moment or event in your life.
The Art of Gratitude
Practicing gratitude helps strengthen relationships, improves memory, and builds self-esteem. Try to incorporate gratitude daily and see how it can change your perspective, mood, or outlook. Feeling, showing, or expressing gratitude for the things and people in your life can make a difference. Choose gratitude.
If you think we are the right fit for a loved one or friend, book a tour here. We would love to meet you.